> Manchester Salford Junction Canal Tunnel 📍
See Andrew Brook's photograph from the depths of the Great Northern Railway building. Read more on the Pennine Waterways Page.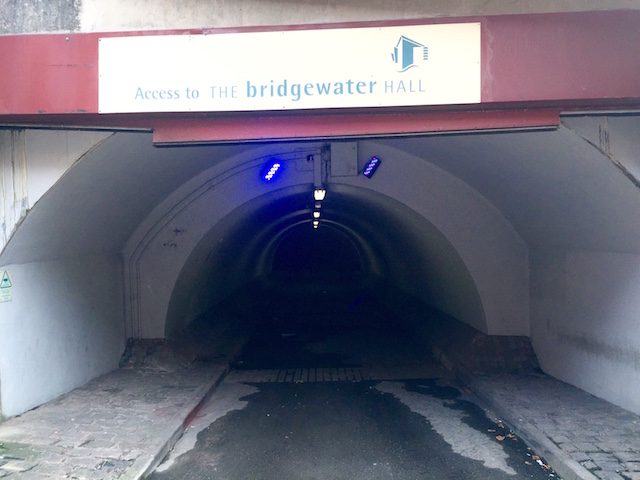 The Manchester and Salford Junction Canal is Manchester's almost forgotten waterway. It was built in 1839 to link the River Irwell and the Manchester, Bolton and Bury Canal to the Rochdale Canal. The canal was less than a mile long, with 4 locks and a tunnel below the Deansgate area. It was built to let boats get between the Irwell and the Rochdale Canal without having to pass through the Bridgewater Canal's Hulme link, the tolls for which were high.
You can see evidence of the canal in the form of an tunnel underneath Lower Mosley Street. You can see more photos from inside from the Tunnel Inspector.