> Cornbrook Weir 📍
When building the Bridgewater Canal James Brindley built a siphon at Pomona to carry the Cornbrook under the canal and into the River Irwell. He also build a circular wear here to allow the canal to overflow in to the brook in order to maintain the correct height of the water. You can see a photo of Cornbrook Weir on Canal Archive.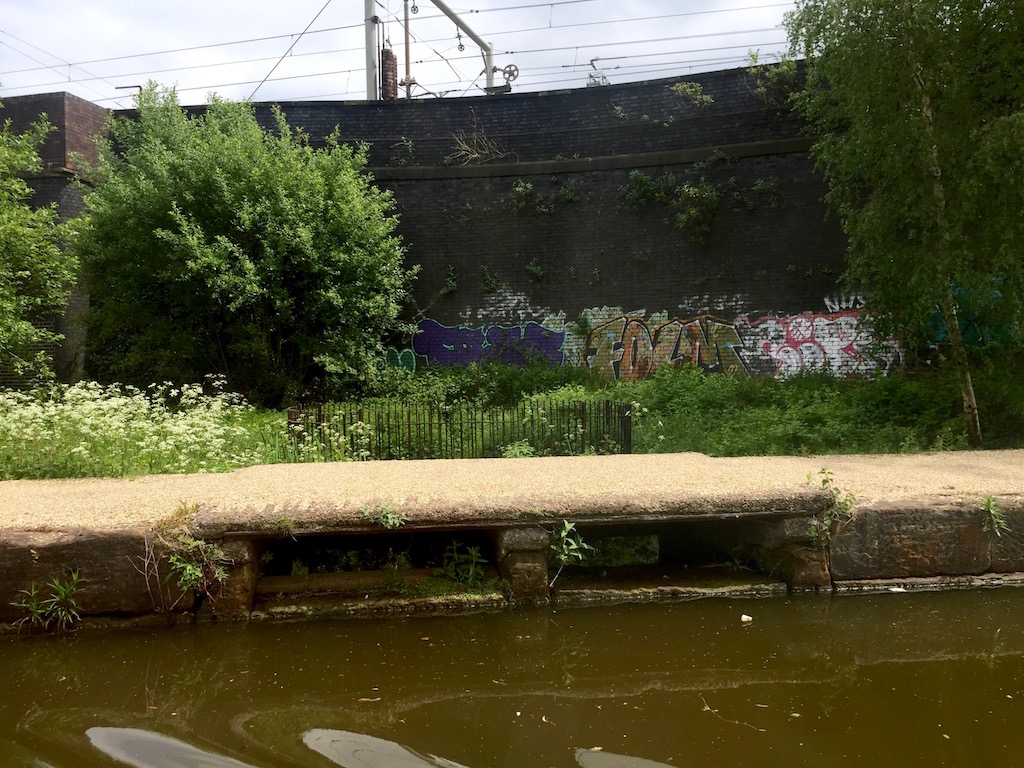 At Cornbroke three miles is a circular wear to raise the water of the canal to its proper height the overplus flows over the extreme fides into a well in the nave of the circle and by a subterraneous tunnel is conveyed to its usual channel also a machine to wash the flack worked by water
There is a good section on the Cornbrook Weir with a cross sectional diagram in a section titled 'Cornbrook: Brindley's Other Weir' on page 95, Chapter 10 of Salford Archaeology Department's publication Bridgewater 250: The Archaeology of the World's First Industrial Canal.