> River Tib Canal Drain 📍
Here the hidden underground River Tib crosses the Rochdale Canal. At a point—marked on the side of the canal—the two are connected by a trap-door in the canal bed which was used to drain water into the River Tib.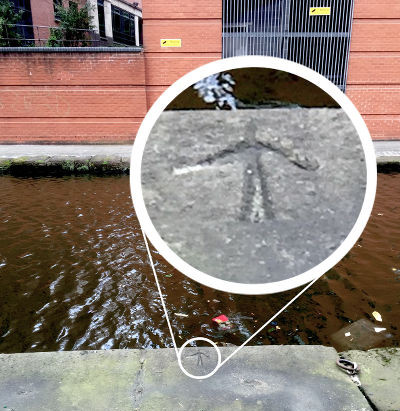 When we were digging out the Rochdale Canal, behind near where The Rain Bar now is, just below the 4th Lock up from Castlefield Jcn, there is a Bench Mark symbol carved on the towing path coping stone. In the canal bed at this point is a chain connected to a wooden trap-door. When the canal is drained, this trap-door can be lifted to let any further water out of the canal pound between the 3rd & 4th locks. This I believe is let away through the course of the River Tib. This we were told by the then remaining Lock Keeper Tommy Stansfield who lived in the canal House at Chorlton Street bridge, then I think in his 80's, who also recalled that the last time it had been lifted was about 90 years before when his father had been Lock Keeper and a boat loaded with bitumen had sunk in that pound.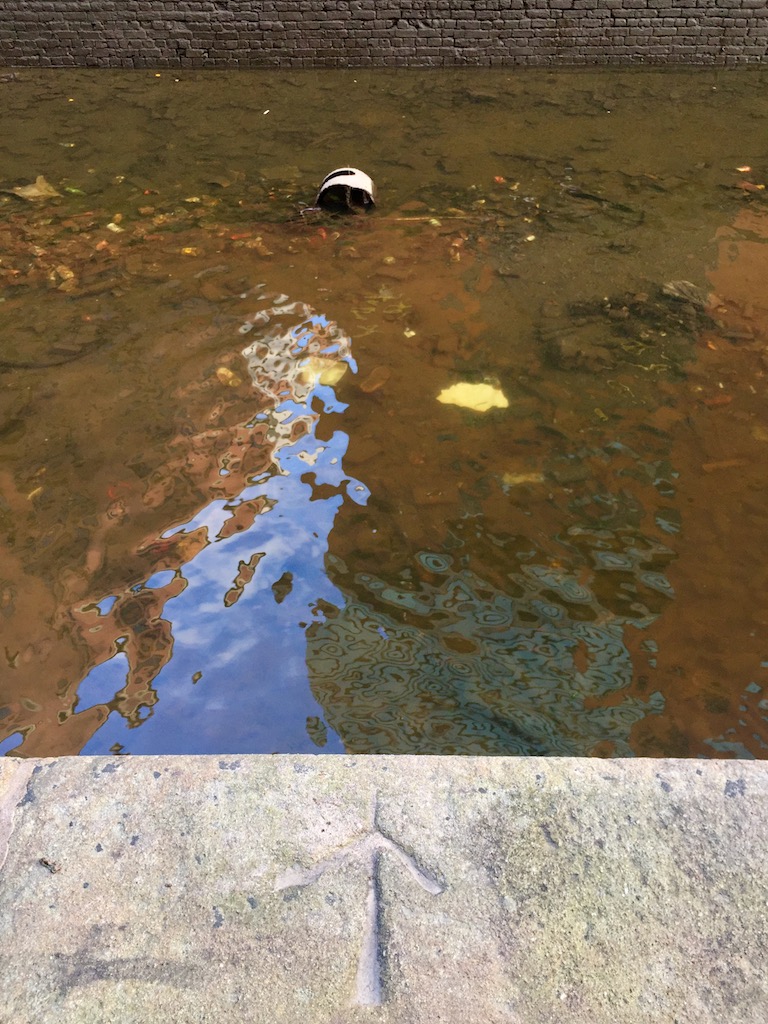 I followed up with droylsden_kid regarding the above quote, and he told me the digging out took place in 1972 with five other volunteers using an old 70ft wooden narrowboat they purchased.
The 'bench mark' mentioned is actually an arrow symbol, and as such does not appear in online databases of bench marks. The nearby lock 89 is named Tib Lock, and the Tib Lock House stood opposite the end of the entrance the Manchester Salford Junction Canal.
In 2015 I was able to confirm with the Canal & River Trust that the trap-door exists and has been examined recently. In October 2016 I spotted this section was drained and got the photo opposite, hoping to be able to see some evidence of the drain. Alas, silt and rubbish are all that is visible on the floor of the canal. You can either read more about the River Tib, or take a look at photos of it joining the River Medlock.